The Care Ministry here at Crossroads strives to meet the needs of all congregants.
We are always available for you with any support that we can give whether through a visit, a meal, a card, the birth of a baby, financial assistance, a death, or just listening to your concerns and life struggles.
Call for Family member in hospital, newborn baby, death, financial crisis, connect to support groups
(loss of child, Post Adoption, AA, Crisis Group for Women)
Specialized Support Groups
Hospital Visits
Home Visits
Meals
Cards
Emergency Responders
Births
Celebrations Of Life
Weddings
Ministers-On-Call
Financial Assistance (For Church Family)
Yearly
AA
Crisis Group for Women
Eckerd Post-Adoption Group
Mother's of Angels (Miscarriage Support)

Seasonal
Divorce Care
Divorce Care for Kids
Grief Share
Now - December 29 | 4:00pm - 6:30pm | Room 124
Divorce Care help you recover from the pain of separation and divorce. It is a support group of people who are also experiencing what you are dealing with. Most importantly, you'll meet others who will be able to offer you encouragement you in how to deal with the pain and look forward to rebuilding your life.
Join this class anytime!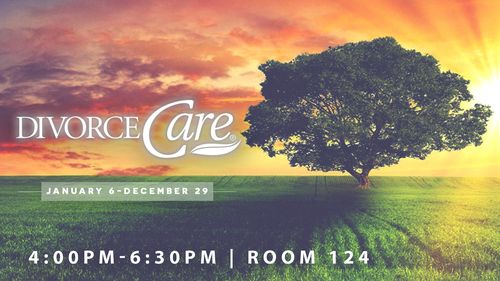 Crossroads Career Ministry
We'd love to hear from you. Fill out the form below to get started.